---
---
About Ascolto and its People
Kris Bush is a Chartered Occupational Psychologist: a specialist in understanding people's behaviour and performance in the workplace, as individuals, in teams and in the wider organisational context.
Kris has focused much of her work on coaching, mentoring and assisting board level, senior and middle leaders in their personal development, (in the public, private and voluntary sectors).
---
Kris was my coach when I was a student on the Police Strategic Command Course and I have worked with her over a number of years since. She understands the challenges that senior leadership provides and helps people to develop their skills and abilities to tackle those challenges effectively to become the best they can be. Kris encourages her clients to take time to think and pause and consider where they are with their roles and their leadership, and then to plan ahead. In the sometimes manic world in which we operate this time is invaluable and Kris's calm, considered and highly skilled approach provides the perfect environment for reflection and strategic thinking. Kris's coaching and people skills together with her personal integrity that mean that for anyone in leadership roles, or for those thinking about embarking upon that journey she would be the perfect coach to work with. I cannot recommend her highly enough
Alec Wood QPM MA
I have worked with Kris a number of times in my career, both as a personal executive coach and as a facilitator. In both capacities Kris has been brilliant. Helping me bring teams through re-organisations and getting a sense of identity. She provides excellent insight and challenge. She brings her psychology insights to help you and teams identify the problems and challenges, and tailor solutions to what's needed. As a personal coach she is great at getting you to think laterally and through all the options, while knowing exactly when to be challenging and making sure you identify options and solutions. Overall, I'd completely recommend Kris.
Giles Stevens
---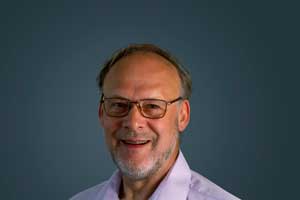 David is a Chartered Engineer, graduate in psychology and holds a doctorate in engineering. He is a qualified executive and career coach, a member of the Institution of Electrical Engineers, the Chartered Institute of Management, the British Psychological Society and the Association of Coaching.
His work focus is on releasing potential in people and teams through bringing clarity and creativity to workplace problems and opportunities.
After working in a variety of organisations and teams, he has come to realise that the most important quality of effective working is having fun!
---
Space to Think
"My experience with Space to Think was exceptional. As a Professor of Computer Science, it is often the case that we do not have time and space to think about new research problems and solutions. The two days activity allow me to think "out of the box", brainstorm about new research questions and possible ways to investigate these questions, as well as come up with prioritisation of next steps. All of that was, supported by a technique and in an environment in which the brain could flow without any barriers or constraints. David's coaching was paramount to support the entire process. I really enjoyed the whole experience and have used the method afterwards, in smaller ways, to support my work."
Professor Andrea Zisman
David is a hugely intelligent man with a fund of ideas about how to go about solving the innumerable problems of any larger enterprise. His greatest asset is that he realises that it is only through the people that this can be done, and his coaching and mentoring skills are excellent. David is someone who gets a true sense of achievement from seeing others do well – and anyone who recognises the real rarity of that trait will also appreciate what David has to offer.
Alex Bristol